The NYSTEA Rider Representation campaign seeks to have at least two "rider-representatives" appointed to the governing board's of the five largest public transportation authorities in NY State. A "rider-representative" is a person that meets the FTA criteria of being transit-dependent, and would hold a position with voting power on their respective Board of Directors.
The NYSTEA coalition believes that the appointment of rider-representatives can support the implementation of equitable transit policies in terms of transit service, capital investments, public outreach, and other methods by which transit agencies serve their constituents, especially those dependent on transit.
To learn more about the Rider Representation campaign view the fact sheets below and visit this page.
PDF versions can be downloaded here.
1. New York State Rider Representation Overview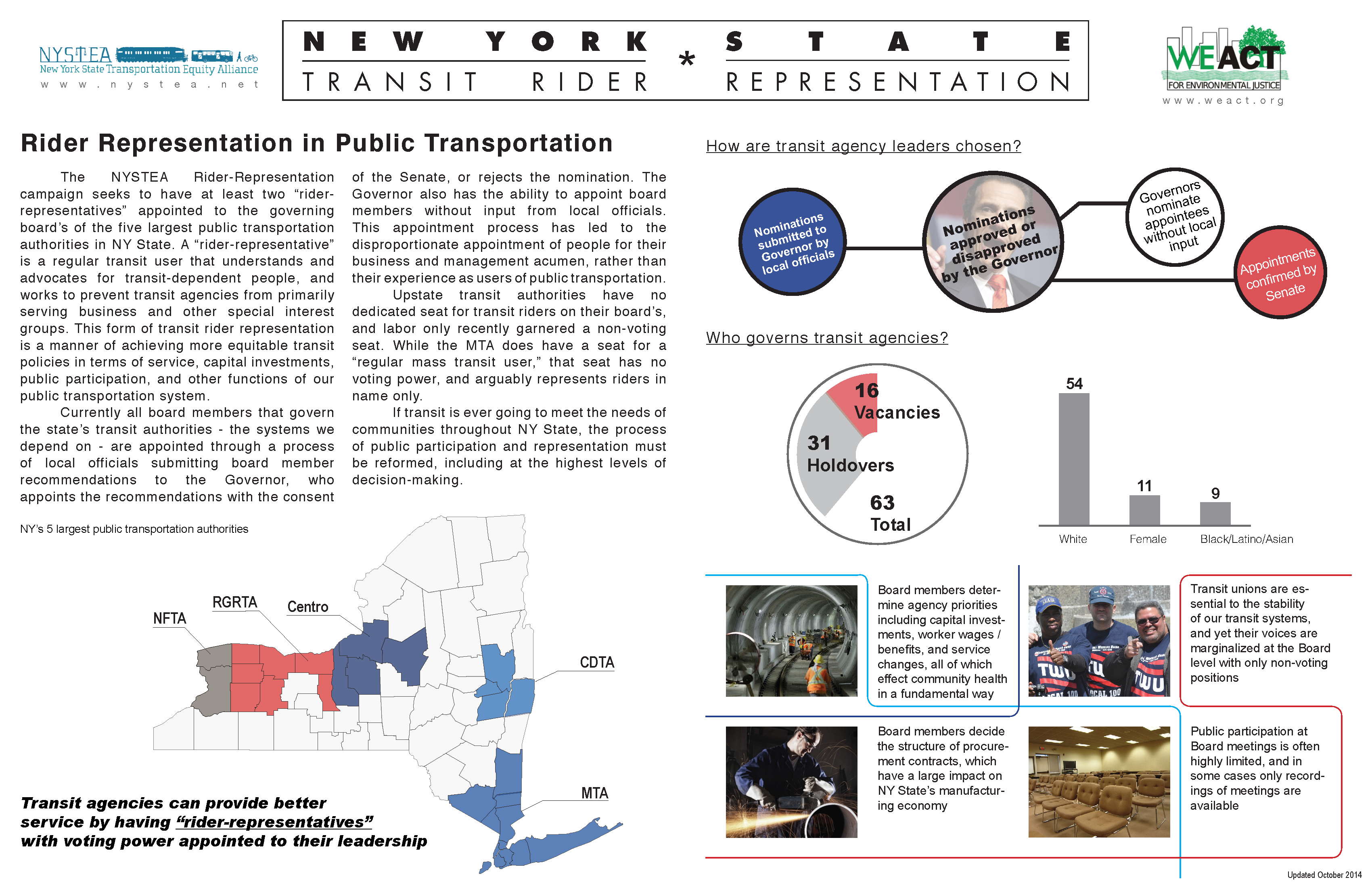 2. Metropolitan Transportation Authority (MTA) – NYC/Downstate region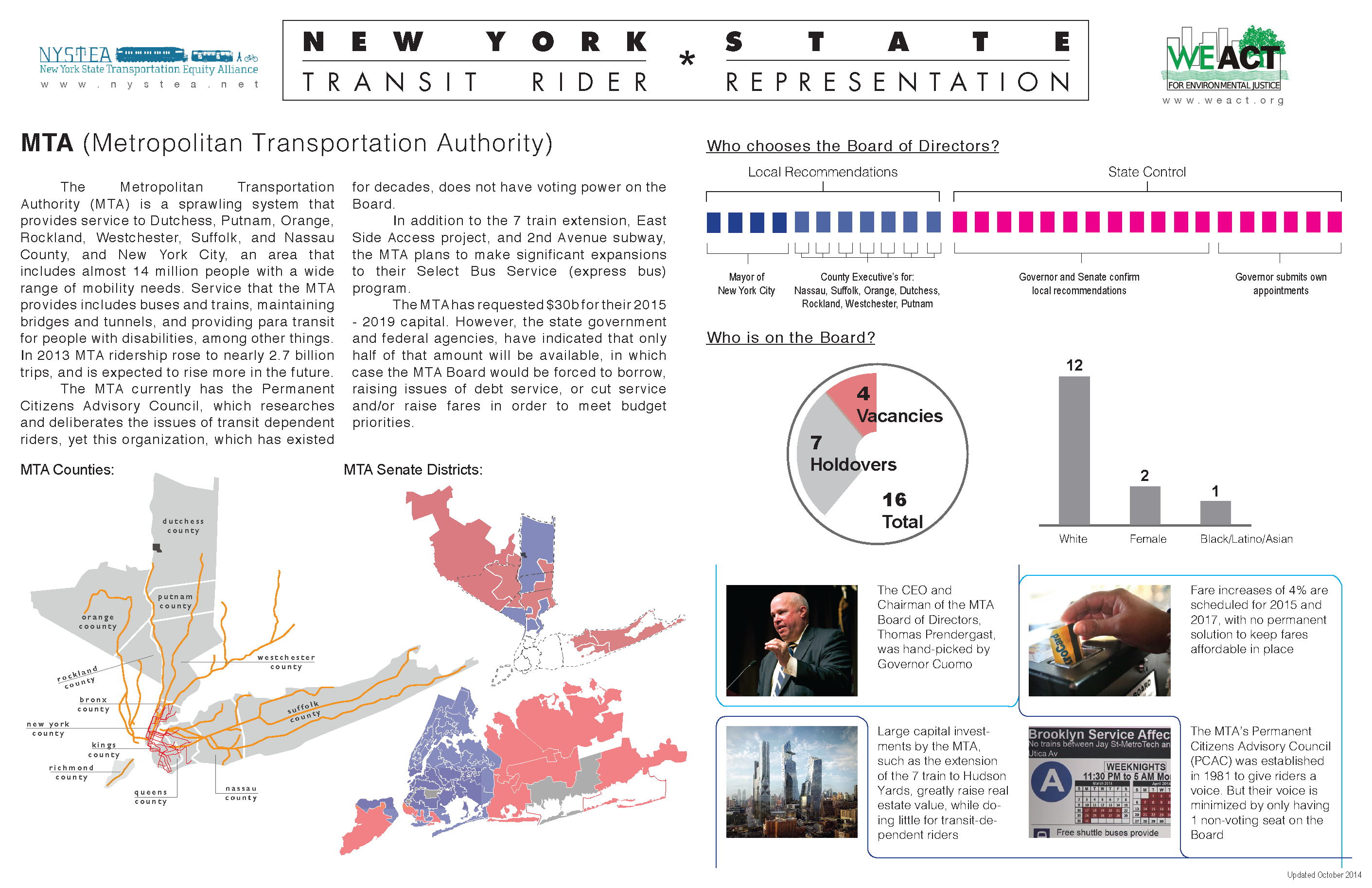 3. Capital District Transit Authority (CDTA) – Albany region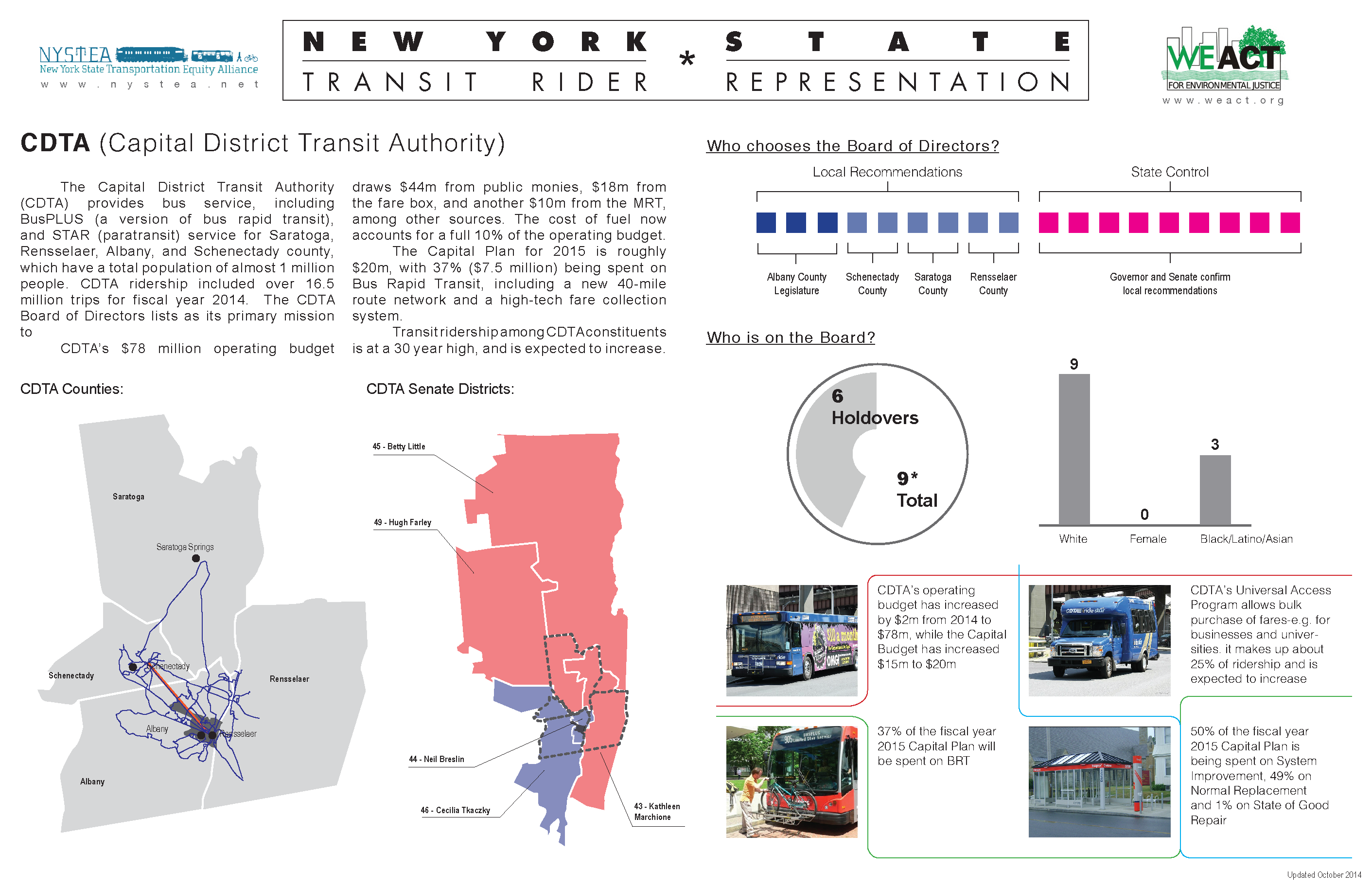 To see more about the CDTA click here.
4. Centro (CNYRTA) – Syracuse region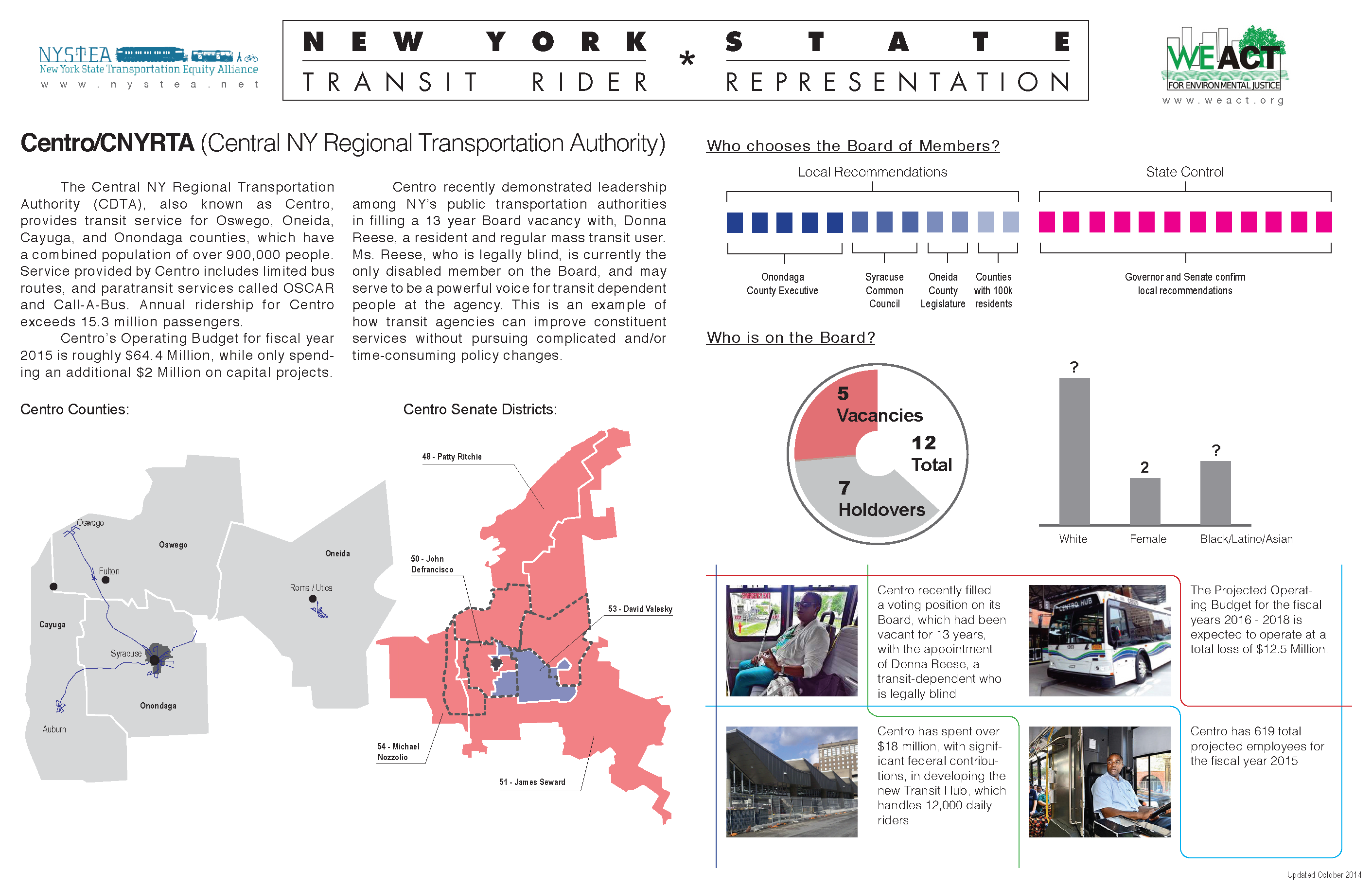 5. Niagara Frontier Transportation Authority (NFTA) – Buffalo region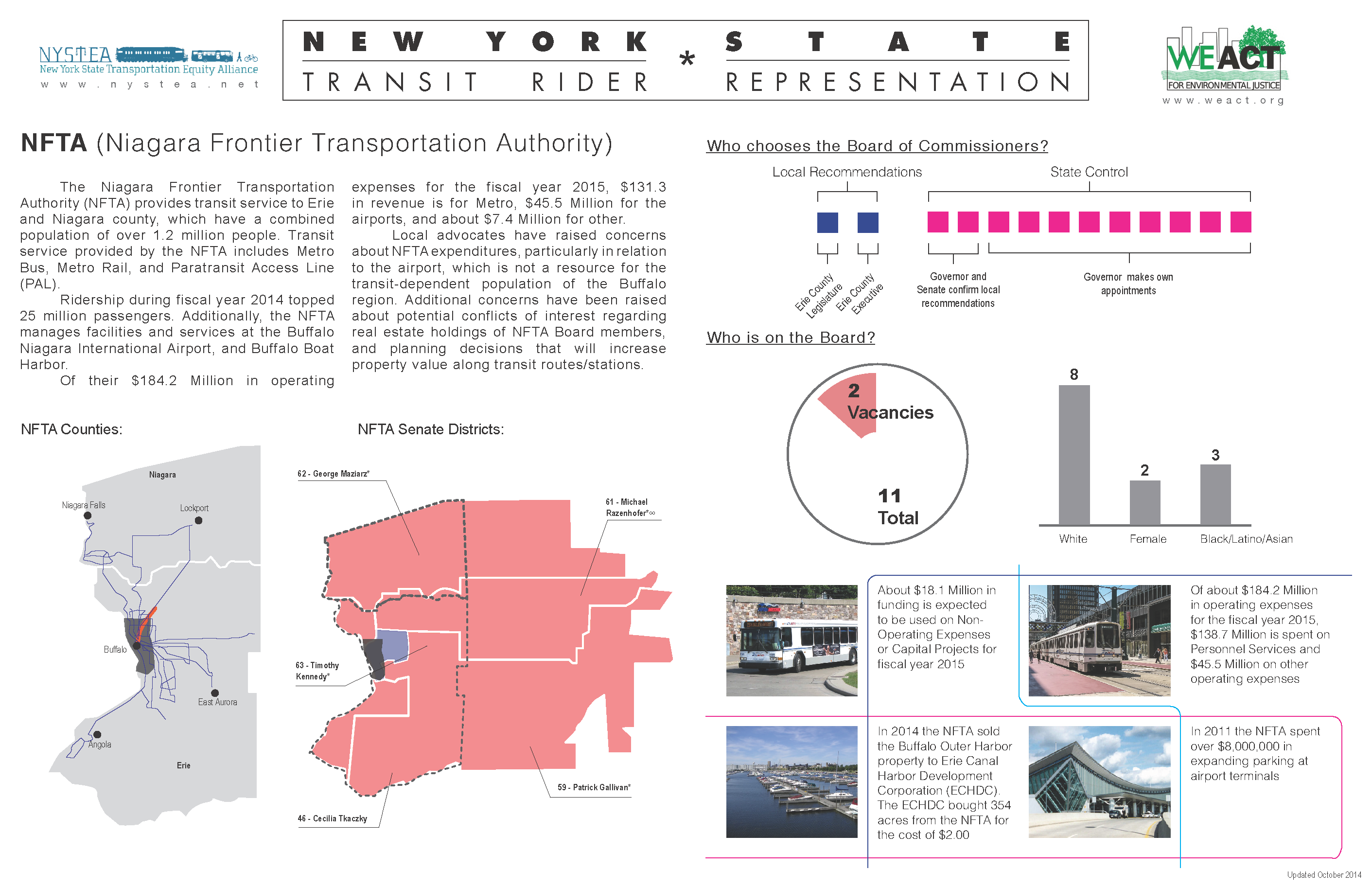 6. Rochester Genesee Regional Transportation Authority (RGRTA) – Rochester region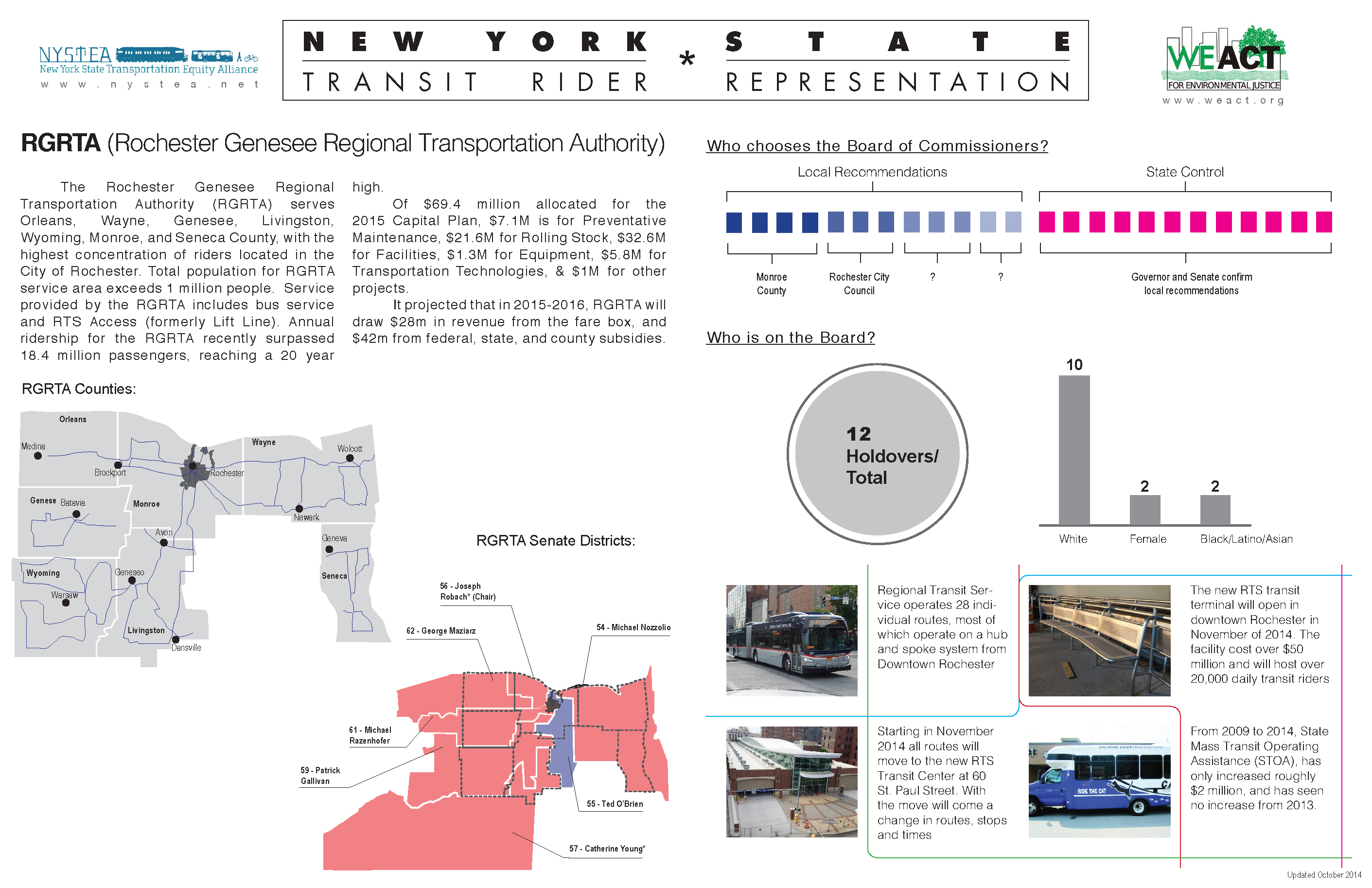 Fact sheets can be downloaded here in PDF format.