State Transit Funding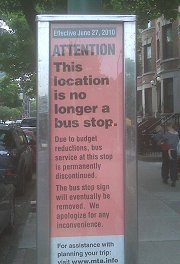 In recent years, New Yorkers who rely on public transit have been fed a steady diet of fare increases and service cuts that is harming quality of life and making it harder for them to remain active in the economy. These fare hikes and service cuts have the largest impact on the most vulnerable – low-income residents, communities of color, the disabled, the elderly, and young people.
New Yorkers make over 2 billion transit trips a year to get to work, school, and the doctor's office; to visit family and friends; and to run their daily errands. This heavy use of public transportation means that transit has a sizable impact on New York's cities, towns, and villages: Increased economic activity, reduced traffic congestion, lower greenhouse gas emissions, cleaner air, and improved public health.
Existing funding sources for transit are neither sufficient nor steady. The taxes and fees which help fund the MTA are volatile; some of the authority's revenue sources are extremely sensitive to swings in the business cycle and real estate market. For non-MTA transit systems in the rest of the state, the financial outlook is even bleaker.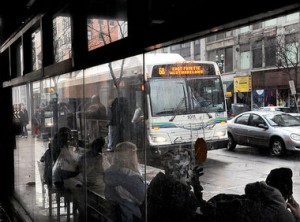 A portion of the petroleum business tax is the sole source of dedicated revenues for upstate transit agencies' day-to-day operations. These revenues have stayed relatively flat, but cover less and less of operating expenses every year.
Winning secure and adequate revenue streams for public transportation is key to New York's economic recovery and to providing an equitable transportation system. In communities across the state, NYSTEA is organizing coalitions of those who use and benefit from transit, and is working to ensure their voices are heard in Albany.
Sign our petition to tell Gov. Cuomo and our NYS legislators how much we need funding for transit!