Background information: 
The Capital District Transit Authority (CDTA) provides bus service, including BusPLUS (a version of bus rapid transit), and STAR (paratransit) service for Saratoga, Rensselaer, Albany, and Schenectady county, which have a total population of almost 1 million people. CDTA ridership included over 16.5 million trips for fiscal year 2014.  The CDTA Board of Directors lists as its primary mission to
CDTA's $78 million operating budget draws $44m from public monies, $18m from the fare box, and another $10m from the MRT, among other sources. The cost of fuel now accounts for a full 10% of the operating budget.
The Capital Plan for 2015 is roughly $20m, with 37% ($7.5 million) being spent on Bus Rapid Transit, including a new 40-mile route network and a high-tech fare collection system.
Transit ridership among CDTA constituents is at a 30 year high, and is expected to increase.
Current Board members:
David M. Stackrow (Chairman), Represents Rensselaer County
Georgeanna N. Lussier (Vice-Chairwoman), Represents Saratoga County
Joseph M. Spairana, Jr. (Secretary), Represents Rensselaer County
Arthur F. Young, Jr. (Treasurer), Represents Albany County
Lisa Ballout, Represents Saratoga County
Denise A. Figueroa, Represents Albany County
Norman L. Miller, Represents Schenectady County
Thomas M. Owens, Represents Albany County
Mark G. Gerling, Represents Labor
Recent Activities: 
Fact Sheets: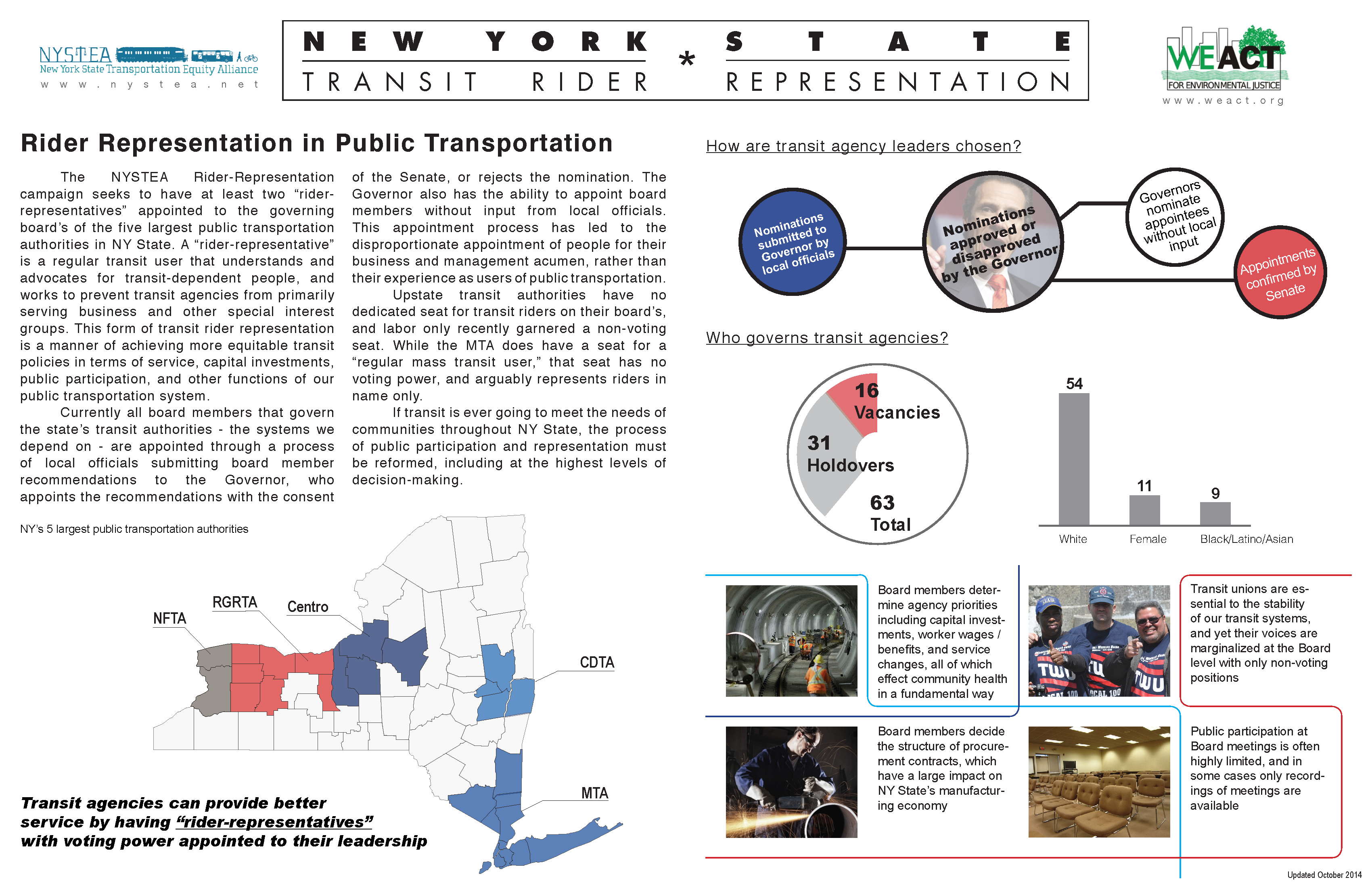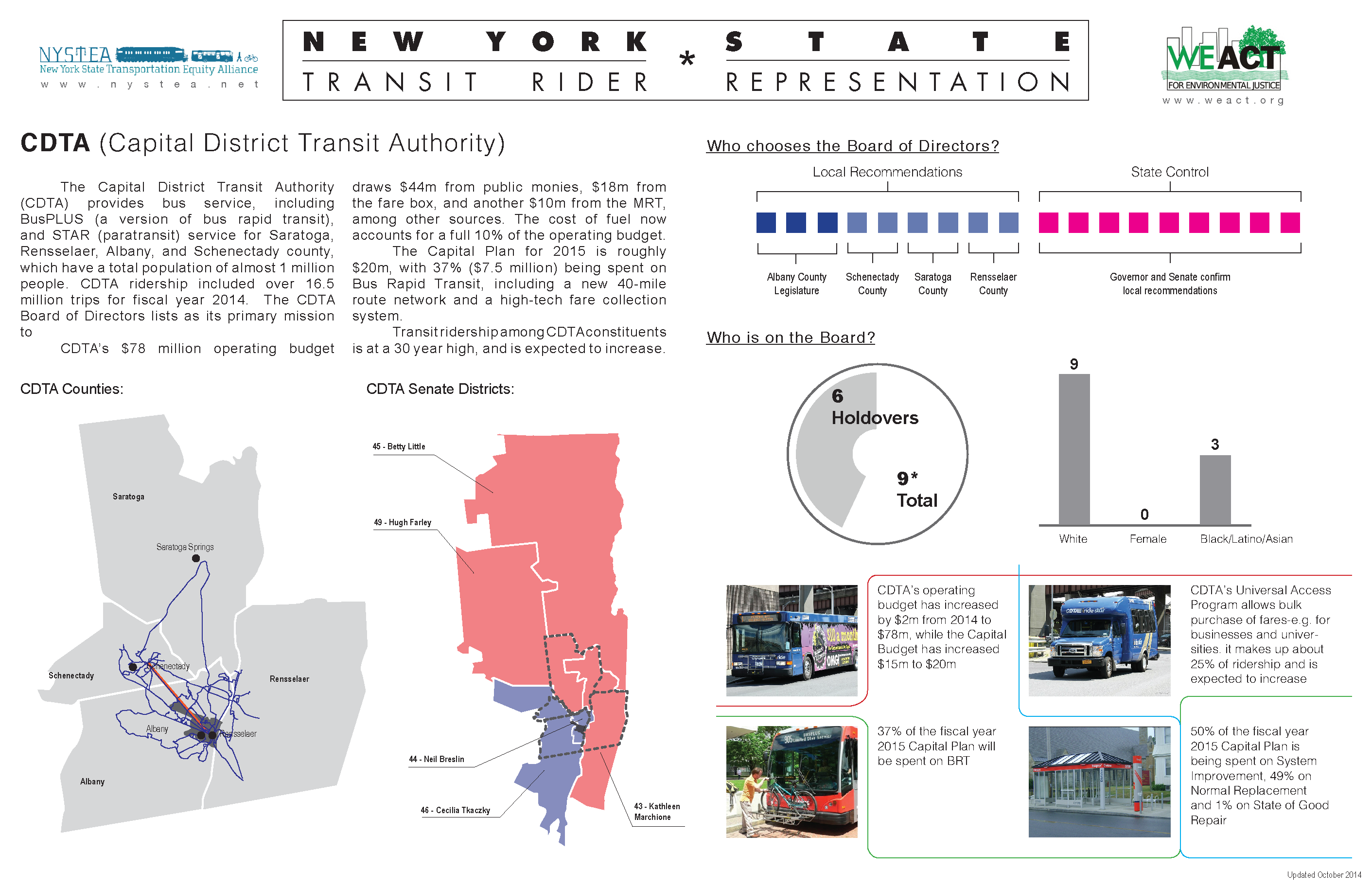 To download the PDF version click here.