LOCATION
The Albany RoomOne Empire State Plaza
Albany, NY 12242
The Albany Room is located in the North Concourse at Empire State Plaza and is identified as space #39 in the map below. For directions to Albany see the google map at the bottom of the page.
MAP OF THE CONFERENCE VENUE: THE ALBANY ROOM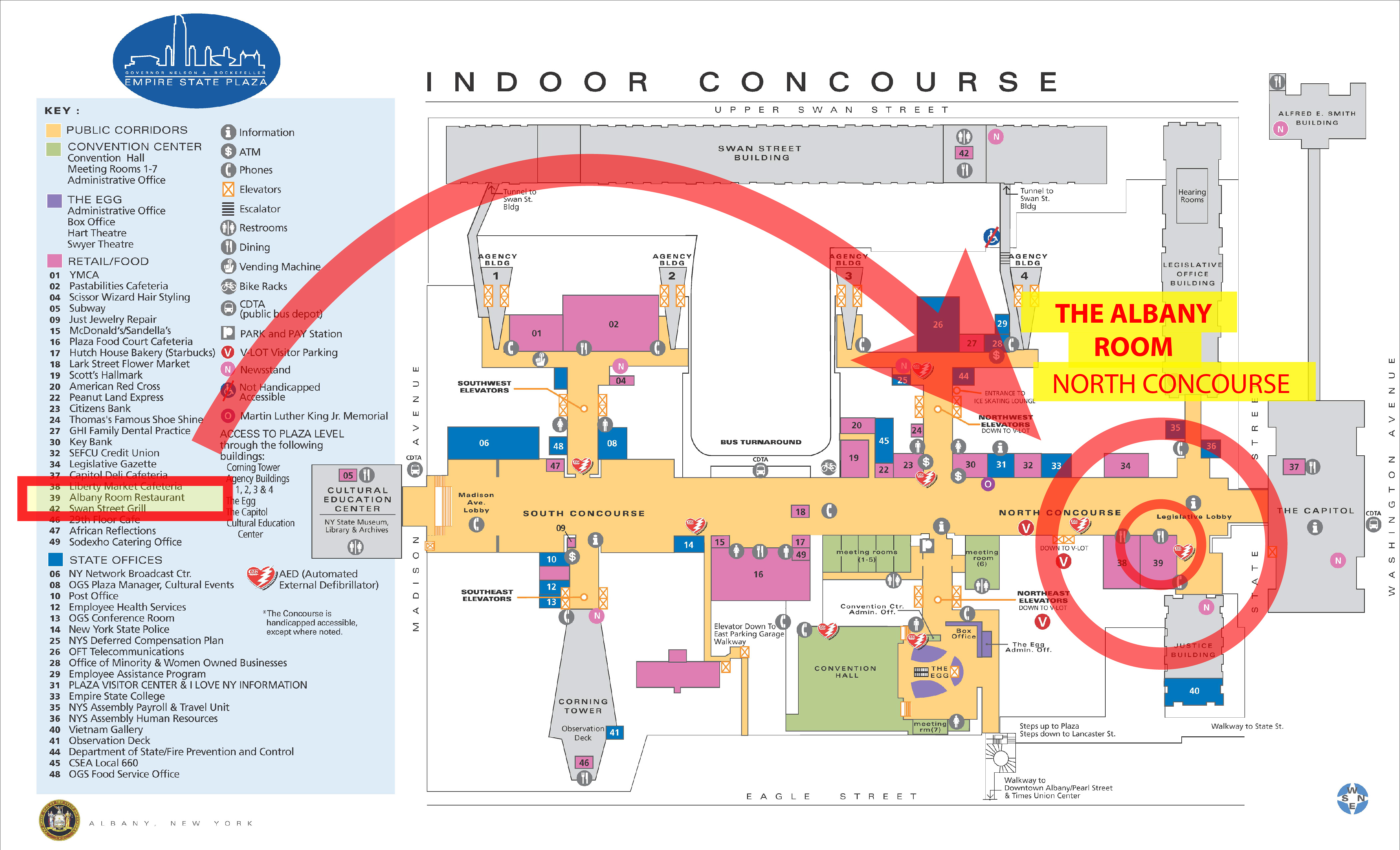 Click on the concourse map above to see a larger version
TRANSPORTATION TO THE CONFERENCE
THE BUS FROM NYC
NYSTEA will be providing transportation from NYC to Albany on March 19. A charter bus from Manhattan to Albany will be leaving 125th Street and Morningside Avenue at 7:00am, and will be departing Albany at 4:30pm. Please arrive to the departure point at 6:45am, as the bus will be departing promptly at 7.If you would like to reserve a seat on the bus please email info@nystea.net or call (212) 961-1000 ext.312. To see a map of where the bus will be departing from, click here
Limited travel support for roundtrips to Albany via bus, rail, and carpool are available. Email info@nystea.net to inquire about travel support.
MAP OF ALBANY

Click here to get directions from Google Maps.